Whether you have an ecommerce business or intend to ship your products far and wide across the country from your retail location, you will need order fulfilment service. The phenomenal saving is the primary reason why people don't opt for conventional shipping options. Also, order fulfilment service would make your life simpler and easier so you can focus on the core aspects of your business.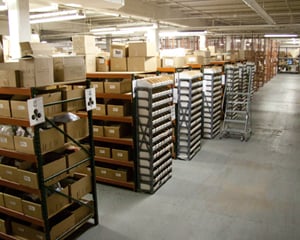 Finding the best order fulfilment service is not challenging but you have to make a few smart calls. You need to find the right company, one that understands your needs and can deliver. Here are a few tips that can help you to find the best order fulfilment service.
Determine the scope of the service you need. It is possible that you would need a complete solution. That may involve packaging, shipping, doorstep delivery, returns and warehousing. You may not need all of those services and may be fine with just shipping. Your need will determine the type of companies you must consider. It is futile to consider a company that doesn't offer all the services when that is what you need. However, hiring a company that does offer all the services even when you don't need them is better. You wouldn't pay unnecessarily more and you would have the scope of expanding the order fulfilment service if and when you need to do so. That wouldn't be possible with a company that doesn't offer all the services.
You must know for sure if the company offering order fulfilment service specializes in the type of product you have to deliver. Your product can be small, medium or large in size and weight. Your product may have some specific packaging requirements. The handling, depending on fragility and value, is a quintessential factor. You should not hire a company that doesn't specialize in the type of product you are dealing in. This checkpoint should be enough to discard many companies and to consider a few. Using the reductionist approach, you can easily zero in on the few companies that are relevant for your needs.
Finally, you should only consider credible companies that have a proven track record and a substantial presence. A very small company offering order fulfilment service, which doesn't have much of a clientele, will not be an ideal choice. It may not have the infrastructure, trained manpower and the outreach that you need.